I love what I do. I love to write. I love to speak with people about food, diet and lifestyle. I love spreading sound messages about nutrition, health and wellness to the public. I've worked in this field since 1986, and I've written five books, a textbook chapter, and hundreds of articles about food, nutrition, eating and health. I am not on a diet, but I essentially follow the DASH-Mediterranean Diet because it's proven, and includes foods I enjoy that are part of my heritage.
But lately, the behind the scenes messaging about "good nutrition", "common ground" and "the right diet" seems to be more of a popularity contest than good messaging.
I am a member of the Academy of Nutrition and Dietetics. I have been a member since the 80s (yeah, that's the 20th century 80s). For my first 20 years of membership, we were regarded as one of the authorities on food, diet and nutrition ("dietetics" focuses on how food and nutrition impact the body's health).
There is so much valuable information at the Academy's website. Much of this information is written by freelance-writer dietitians (who do the research, actually have experience with patients and the many ways people eat). You can search just about any food and nutrition topic and find it there. Nutrient profiles, diet and disease risk, recipes, child nutrition, heart health, diabetes, vegetarian nutrition, food allergies, how to read a food label, food safety, ingredient profiles, and much more. And bonus – it's totally user friendly. You can read about something there, and put it into action. Yes! Positivity!
For the most part, the Academy is still an authority and registered dietitians are still regarded as one of the most versatile credentialed nutrition professionals (as RDNs we can work in a variety of settings from very clinical hospital or research-based settings, to freelance media work, or nutrition counseling and coaching). However I am currently finding it troubling that there are so many "voices" present in social media and on television, that consumers are left with many confusing messages.
Worse, many in the media have resorted to bashing my profession and the Academy of Nutrition and Dietetics as a whole. Why?
I recently read one post on Twitter that stated "If the current food pyramid was the way to go, why are so many dietitians overweight?"
Wow. First off, there is no "current food pyramid", there's MyPlate. And secondly, reputable and credentialed registered dietitians do not weight shame (or food shame).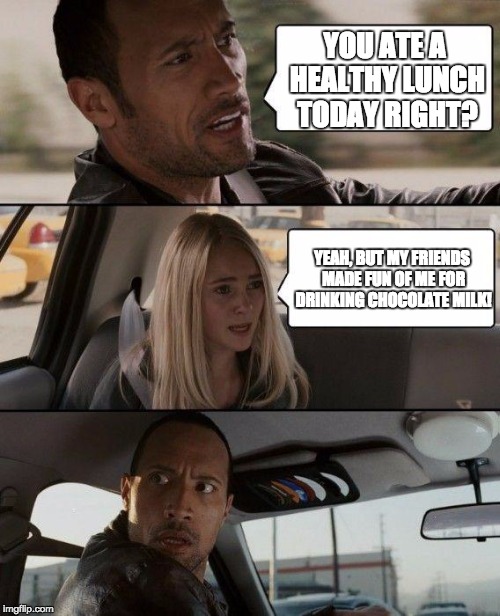 So what is the problem? Where are all of these "wannabe nutrition advisors" getting their angst?
Whose Turf Is It Anyway?
Marion Nestle, a nutrition professor at NYU (and a visiting professor to Cornell's Nutrition Science Department), is partially to thank for much of the complaints about dietitians and the field of nutrition. She teaches future registered dietitians but isn't one. She's written many books about the politics of food and food policy.  Sometimes I agree with her, most times I don't. Recently she has been writing a post at her blog about industry-funded research (funny thing is, her premise is that industry funded research will be biased, but she is clearly biased against industry-funded research. There are many good scientists working in university settings doing good research. If the universities don't have research funding, who is going to pay for the future of science?).
Michele Simon is a lawyer who is also interested in food politics in the name of public health, but most of her messages are just anti-soda, anti-Big-Food, anti-dairy, and anti-fast-food. She doesn't seem to agree with "moderation messaging".
Before Twitter, nobody was too concerned about sponsorship, or "industry-funded research" or any of those buzz words. After all, if not for sponsorship, how else is a non-profit or all-volunteer organization going to put on a conference or offer speakers to their members so they can satisfy their ongoing education locally?
Volunteer = $0 Sponsor = $$$
I am a volunteer for one of the national association's specialty practice groups. There are hundreds of registered dietitians and dietetic technicians that volunteer their time and offer their leadership skills to the Academy and many local organizations. I am also a member of the Pennsylvania Academy of Nutrition and Dietetics, and my local district association. I have served on the board of both. Board members are volunteers (they are not paid). Without these volunteers, none of these associations would exist.
My local association only has about 65 members because I am in a rural part of our state, so cash from membership dues is not enough to sponsor educational and networking opportunities. Regardless of our location, members are still required to log the same amount of continuing education as anyone who is closer to a metropolitan area. We also appreciate these local conferences to network and meet with colleagues in our state.
I mean (as Cage the Elephant says) money doesn't grow on trees, and speakers can't travel all over the country volunteering all year long, so we often engage a sponsor to cover the speakers honorarium, travel, and also provide coffee or tea during the mini-conferences.
Every large organization is imperfect. There isn't a way to please everyone with every policy. But boy do I wish non-nutrition professionals would just butt out. Take a real look at what Registered Dietitians and the Academy offer. Meet up with a registered dietitian and actually have a face to face conversation.
One last note to consumers: The mission of the Academy of Nutrition and Dietetics is not to tell you what you should eat. It's vision is
Optimizing health through food and nutrition
And it's mission is geared toward it's members:
 Empowering members to be food and nutrition leaders.
Not a member? Then stop bashing and get on with your own business.